An Obsession With Face Masks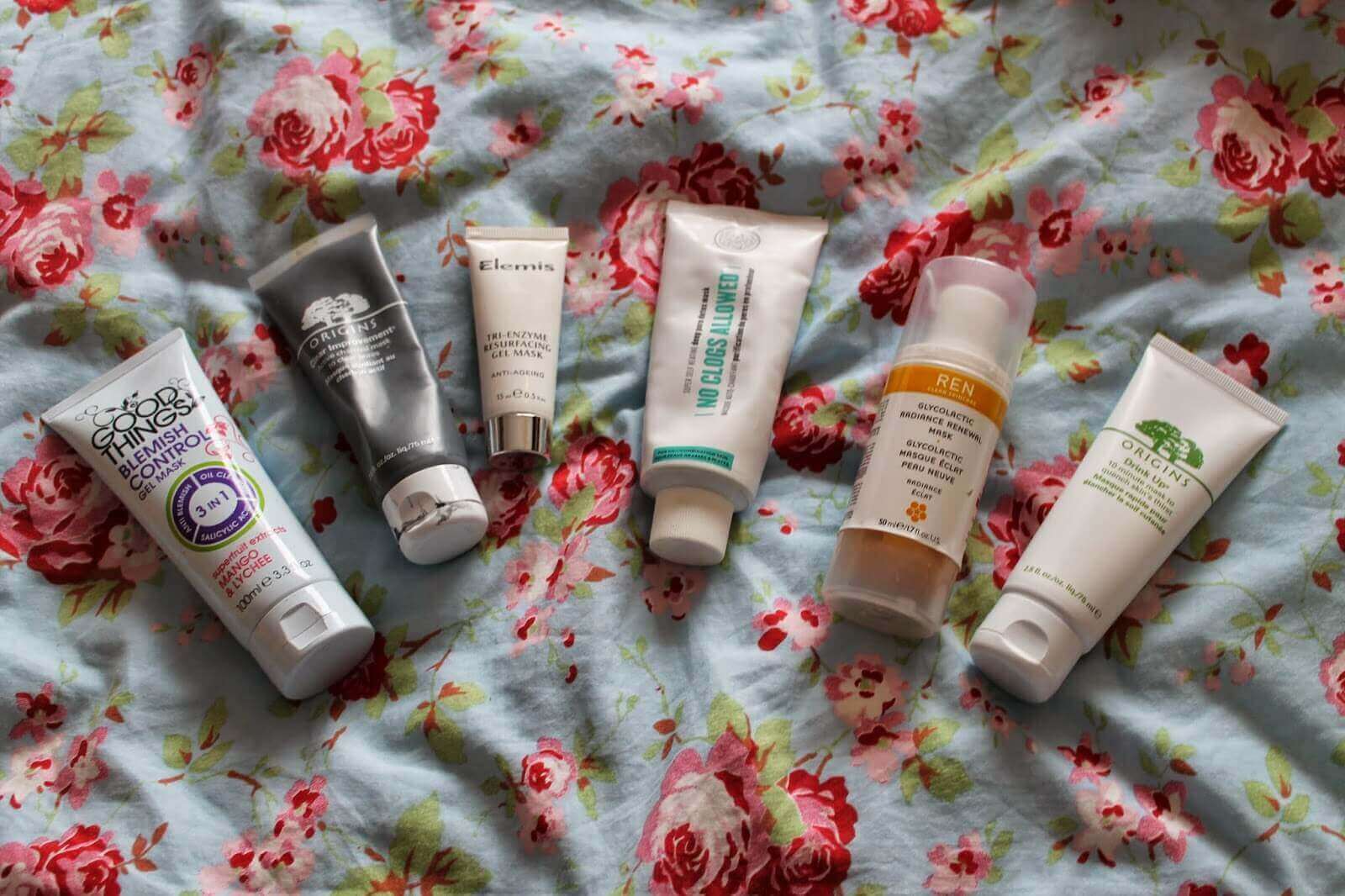 Listen, if you follow my blog closely, you'll probably have noticed I've got a little obsession with skin care; I just can't get enough. Everything from serums to eye creams and exfoliators – I'm dropping a small fortune every year and yet, still I'm always wanting to try something new. Not even Rick and Morty can stop me!
Morty, I'm obsessed with face masks. Every weekend, I treat myself to at least one, sometimes two. I have a bathroom full of 'em, but I still don't have a single favorite. I guess that just means I have to keep trying them until I find one I really like.
A great one for when my skin is having an outbreak is Good Things Blemish Control Gel Mask. It's bit of a strange consistency, but I find after ten minutes or so this really clears up my skin. My all time favourite face mask is probably Origin's Clear Improvement, it's my go to mask for when my skin's playing up.
It helps to clear all the impurities out of my skin, leaving it feel like it's had a good deep clean. Elemis's Enzyme Gel Mask is one I've only tried out a few times, but it works similarly to the Good Things one, helping to calm my skin down when I've had a bad spot outbreak. After 10 minutes my skin instantly looks calmer, and any spots I have are less red and angry looking.
Another firm favourite in my face mask collection is REN's Glycolactic Radiance Renewal mask. This is one I turn to when I feel like my skin is looking a little dull and in serious need of a pick me up.
After just ten minutes my skin looks brighter, younger and I have this amazing glow for days afterwards.
Mentioned by yaGirl
These are things I like & vouch for – but the links will often be affiliate links that pay me a small amount if you try the product too. None of the companies get to tell me what to say – EVER!
Origin's Drink Up Intensive
A face mask I use more in the winter months is Origin's Drink Up. Its absolutely fantastic for any dry patches, and my skin just drinks it up and feels amazingly soft for days after.
Soap & Glory shtuff
I only bought Soap & Glory's No Clogs Allowed recently, but already it's a face mask I turn to on a regular basis.

I really like how this one works, as you have to apply it, then wet it and it gives off this OMGzzzzz warm feeling. Once I've rinsed it off it, my skin feel super soft.
My collection of face masks will probably continue to grow as I'm always on the hunt for a new one that makes my skin feel great, and I can't imagine I'll be happy just sticking with these six! Are you a fan of face masks? What are your favorites?